EYFS Photos
2023-2024
We watched a wonderful clip about Remembrance Day on Cbeebies and discussed what the animation showed.
https://www.bbc.co.uk/cbeebies/watch/poppies
We talked about the symbol of a Poppy and why it is used to represent Remembrance Day. Then we made our own poppies using our handprints! We planted these poppies in our Foundation garden to create our own poppy field.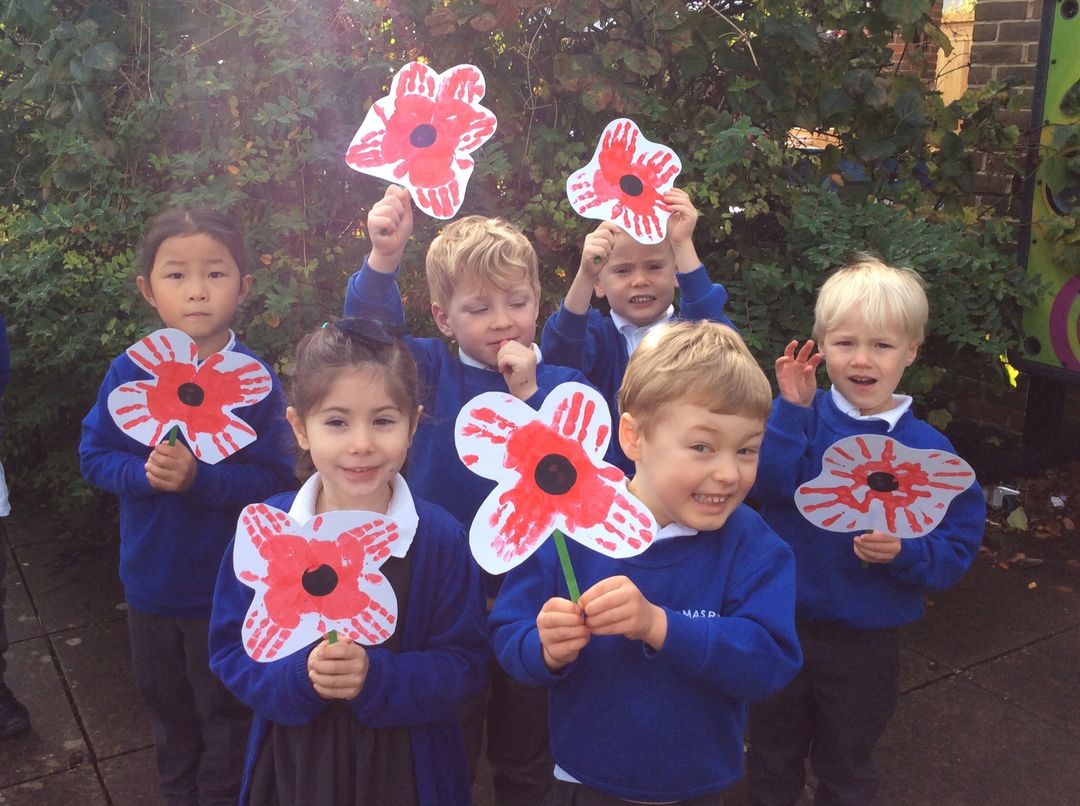 Conkers, Pumpkins and our Welly Walk! (Oct 2023)
We have had a great time learning about Autumn! We loved rolling conkers in paint to create our own conker art - some of us worked out how to do this with a friend! We worked on our hand eye coordination as we hammered golf tees into pumpkins and we went on a welly walk to find signs of Autumn in our school grounds. We are going to go on another walk in a few weeks time to find out how our environment has changed as we enter Winter. Watch this space!
| | | | |
| --- | --- | --- | --- |
| | | | |
| | | | |
| | | | |
Exploring our new outdoor area (Sep 2023)
We are so lucky to have a brand new and amazing outdoor area! We have already enjoyed climbing, balancing and swinging! The most popular piece of the trim trail is definitely the monkey bars! We have been working hard on taking turns and sharing the equipment!
We are learning how to write our names using the correct pencil grip and letter formation. We are so proud of what we can do!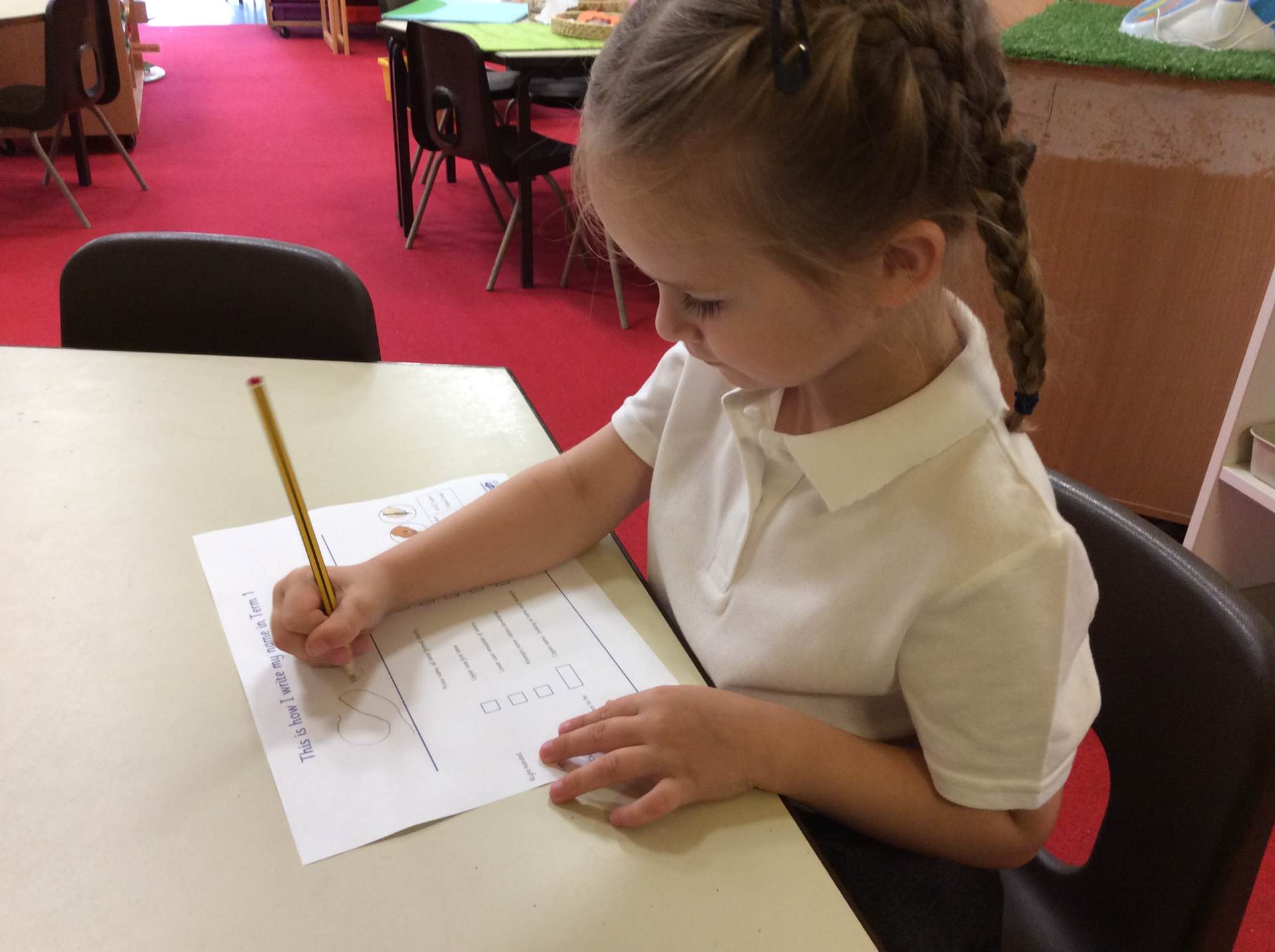 2022-2023
We had great fun last term when two dinosaurs visited our classroom! For weeks afterwards the children were hunting for dinosaurs in the garden! Their imagination was incredible! They found footprints, heard noises and made phone calls to the dinosaurs to find out where they were!
During our Toy topic in Term 4 we loved bringing our favourite soft toy into school for the week. We painted them, wrote about them, played with them, and ended the term with a Teddy Bears picnic! We read lots of fabulous stories about Teddy Bears. Mrs Blagrove's favourite was 'Old Bear' by Jane Hissey.
Christmas Nativity (December 2022)
We loved performing our Christmas play called 'Wriggly Nativity' to lots of our friends and family.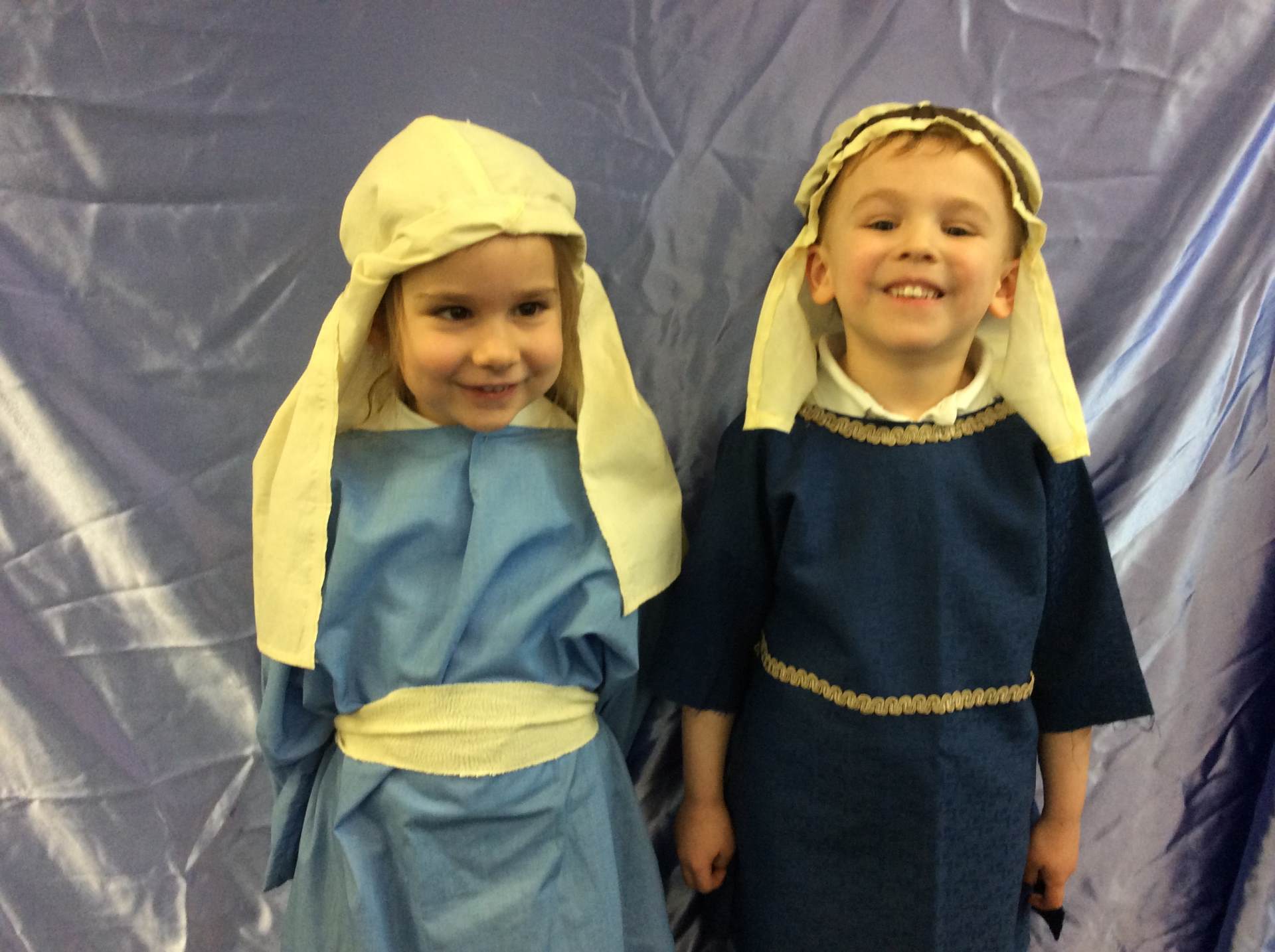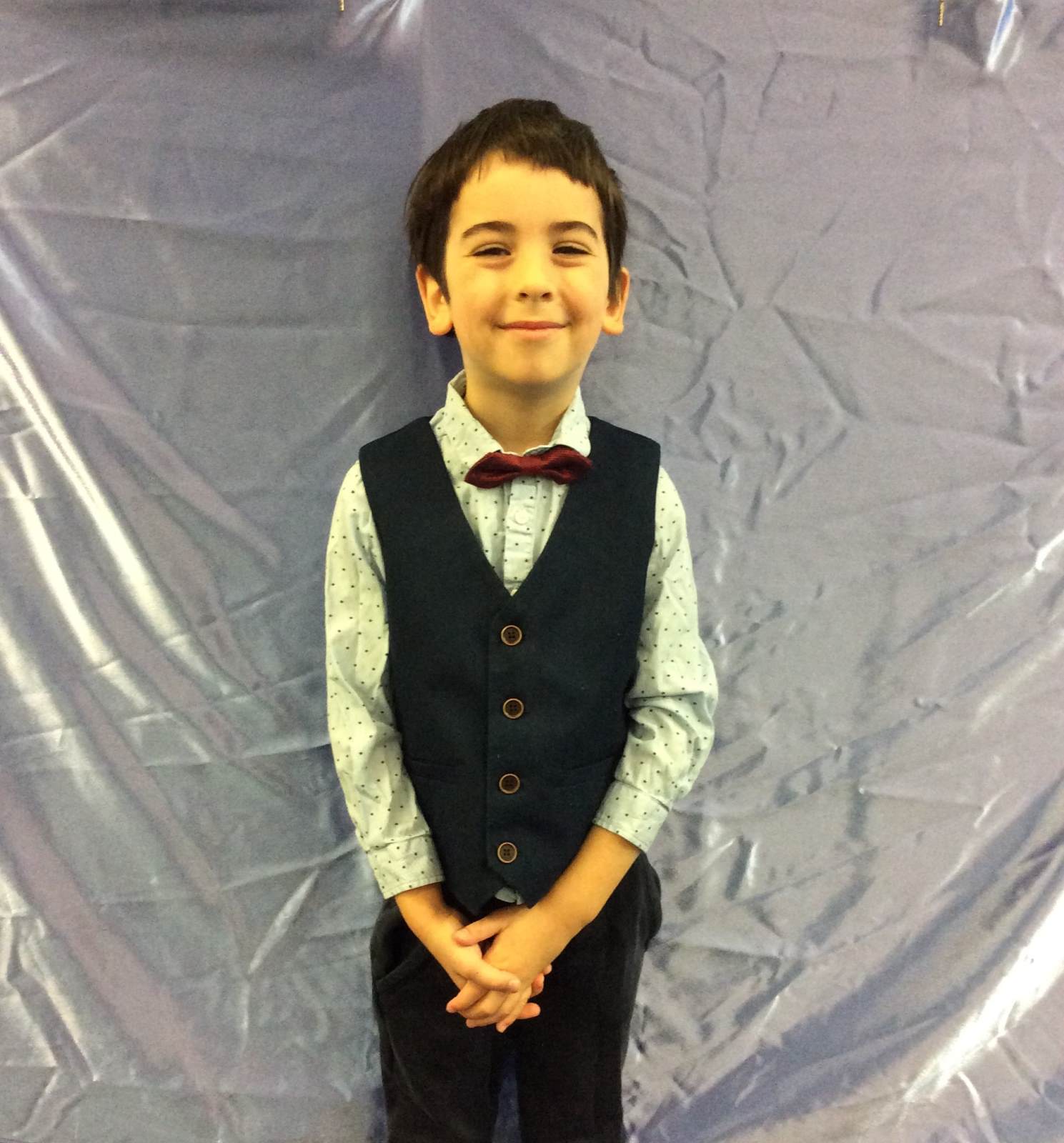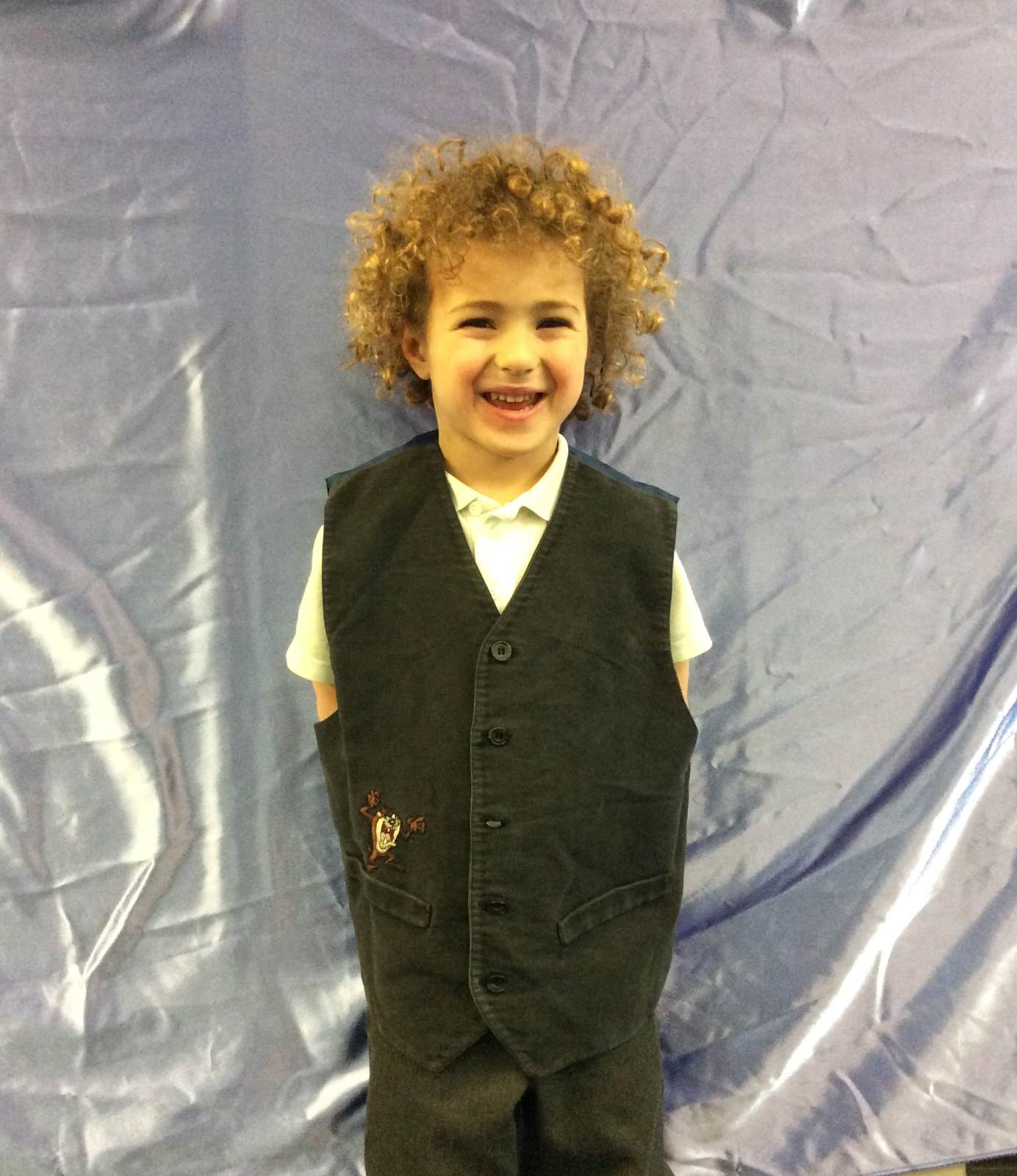 EYFS Exploring Pumpkins (November 2022)
We have been enjoying exploring pumpkins.
Learning to write captions - November 2022