Year 3 Homework
Spellings
Spellings are given to children every Monday and they are tested on the Friday of the same week. Children are encouraged to use a variety of strategies to help them learn their spellings.
Week beginning 17.04.2023
Instead of learning spellings this week, children should continue learning their script for our class play.
Week beginning 24.04.2023
Week beginning 02.05.2023
Week beginning 09.05.2023
Week beginning 15.05.2023
Week beginning 25.05.2023
Maths
In maths this week we are learning about money. In particular, adding and subtracting amounts of money.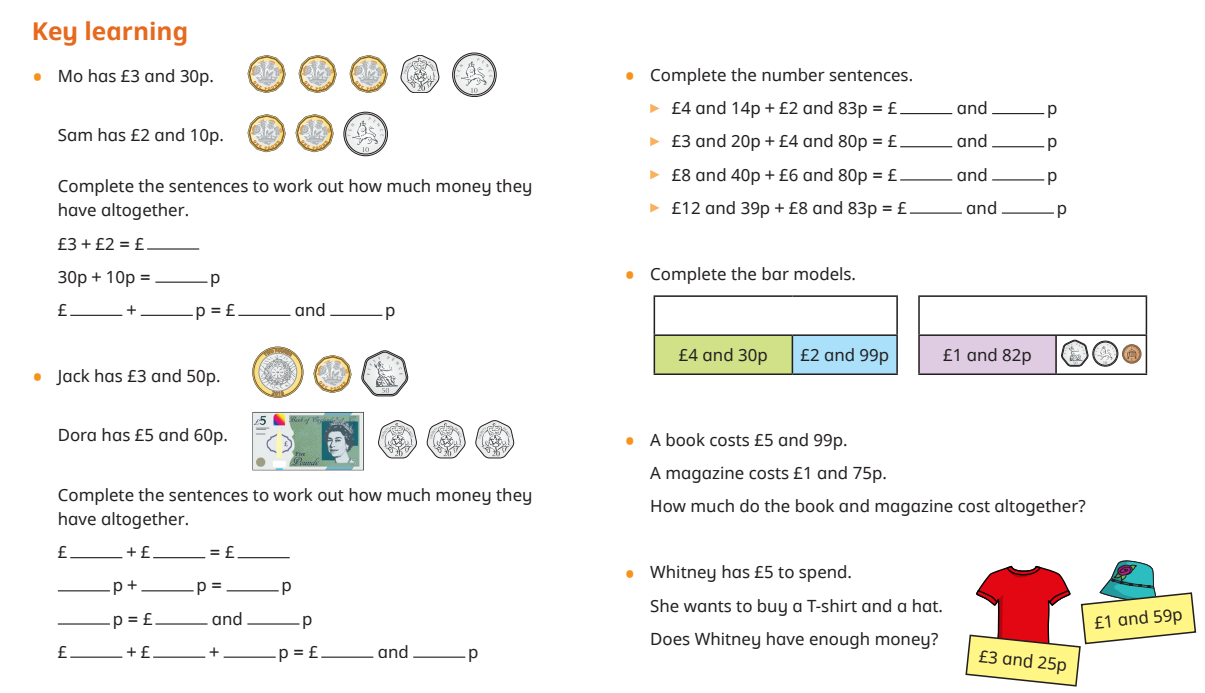 Times Tables
It would be very beneficial for children could practise their times tables regularly - little and often is the best way. In Year 3 children are expected to know their 2, 3, 4, 5, 8 and 10 times tables.
Websites to help learning times tables include:
Reading
Children are strongly encouraged to read at home. Like times tables, reading little and often is a good way to increase fluency and understanding of text.
Here is a recommended reading list for Year 3:
https://schoolreadinglist.co.uk/reading-lists-for-ks2-school-pupils/reading-list-for-year-3-pupils-ks2-age-7-8/
Home Learning - for use in event of school closure.
Maths home learning | Home learning | White Rose Maths